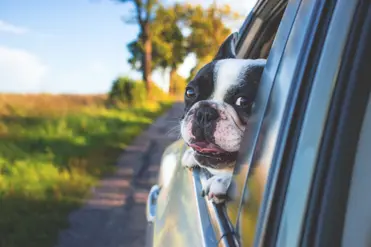 Anima Hospital Services from Veterinarian in Tyler, TX
Nothing beats having a high-quality veterinarian that can help keep your pet healthy by providing a wealth of services. At Shelley Drive Animal Clinic, our animal hospital in Tyler, TX, provides a wide variety of services to help keep your pet in top shape, from routine check-ups and vaccinations to more specialized treatment options! Some services we provide at our animal hospital include the following.
Wellness Exams
Our pet wellness exams are designed to help keep your animal companion healthy and catch any problems early. During a wellness exam, one of our experienced veterinarians will check your pet from nose to tail, looking for any signs of illness or injury. We'll also take the time to answer any questions about your pet's health. A pet exam is a great way to keep your furry friend healthy and happy!
Vaccinations
We offer several vaccinations for dogs and cats to help protect them from harmful diseases. In addition, we'll work with you to create a customized vaccination plan for your pet based on their individual needs. Our pet vaccinations can help prevent various diseases, including rabies, canine distemper, and feline leukemia.
Dental Care
Good oral health is essential for both humans and animals! We provide professional dental cleaning and other dental services to help keep your pet's teeth and gums healthy. Regular brushing at home can also help reduce plaque and tartar on your pet's teeth.
Surgery
Our animal hospital is equipped to handle various surgical procedures, both routine and complex. We provide spay and neuter surgery and multiple surgeries, such as:
Mass Removal
Tumor Removal
Gastric Torsion Repair
Every surgery is performed with the highest level of care and safety.
Pet Boarding
Need a place to board your pet while you're out of town? Our animal hospital offers safe and clean accommodations for your furry friend. In addition, we provide various services to ensure your pet is comfortable and well-cared while they stay with us, including exercise, feeding, and medication administration.
Spaying and Neutering
Spaying and neutering are safe and effective ways to help reduce the number of homeless animals. We provide both spay and neuter surgery at our animal hospital. Spaying involves removing the ovaries and uterus, while neutering involves removing the testicles. These procedures are typically performed when pets are between four and six months old, but ask our veterinarian for more details.
Find the Best Animal Hospital Services at Shelley Drive Animal Clinic in Tyler, TX
No matter what services your pet needs, you can trust our experienced team at Shelley Drive Animal Clinic in Tyler, TX, to provide the highest quality of care. Contact us today to schedule an appointment at (903) 561-7373.