Shelley Drive Animal Clinic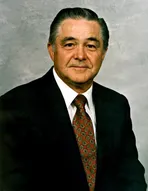 Dr. J.P. Arnold opened Shelley Drive Animal Clinic in 1970 beginning a legacy of exceptional pet care. Although Dr. Arnold is no longer with us, 50 years later we are continuing to offer the same excellent and passionate care for your pets. We are proud to help dogs and cats from all shapes and sizes. We have pet care professionals experienced in just about everything veterinary related. Whether your furry friend is dealing with a health complication or you want to take preventive measures for a healthy future, then our team is happy to help. Below, you'll find more information about our clinic, including our team, our services, and how we offer outstanding care for our furry friends in Tyler, TX, and the surrounding areas.
Meet Our Team
Our veterinary team is full of animal-loving, passionate individuals who love to come into the clinic every single day and help keep pets healthy.
Michael Maris, DVM
Kathy Carlson, DVM
Jon Carlson, DVM
Noor Faisal, DVM
Justin Twomey, DVM
Our Services
Our team is happy to offer numerous services to suit your specific needs. Take a look at these services below:
Routine Checkups
Routine checkups give us an opportunity to find out what is going on with your pet's health, ensure routine preventative measures are being taken to prevent disease, and develop a plan for a long happy and healthy life.
Pet Dental Care
Pet dental care is important to live a long and happy life and can affect more than just their oral health. We can ensure your dog or cat has a healthy mouth that is free of disease and infection.
Pet Vaccinations
If your pet isn't vaccinated, then he or she may be at risk of catching diseases and other serious conditions. We are proud to offer vaccinations for puppies, kittens, and older pets.
Our Other Services
Surgery (Soft tissue and orthopedic)
In-house laboratory diagnostics including blood work, x-rays, ultrasound, and more
Spay and neutering
Canine reproduction and breeding
Microchipping
Boarding
Bathing
Health certificates
And much more!
We Have Trusted Veterinarians in Tyler, TX
If you're looking for an experienced and dependable veterinarian in Tyler, TX, then pick up the phone and call us today at (903) 561-7373. Located in Tyler, TX, Shelley Drive Animal Clinic is proud to also serve those in the entire surrounding area. Contact us today to get started.